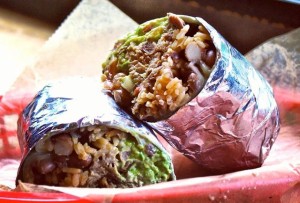 Distracted driving accidents often involve cell phones, texting and other electronic devices. For example, we recently concluded a case in which a truck driver was talking on his cell phone with someone in South America for nearly half an hour before he ran over a line of stopped traffic.
But something as apparently innocuous as eating and drinking is very often a fatal distraction too. We have had several cases in which a truck driver leaned over to pick up a dropped water bottle when he ran over other vehicles, killing or seriously injuring the occupants.
In this recent case in Albequerque, New Mexico, a bus driver was caught on video eating a burrito with both hands when he crashed into another vehicle and caused a chain reaction with other cars.