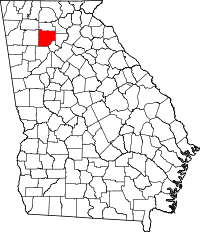 Last week in Cherokee County, a Comcast truck failed to stop behind a car that had stopped to turn, went into the opposite lane, and struck head-on an oncoming car, killing the driver.
According to media reports, at the intersection of Ga. 140 and Avery Road, a Ford Fiesta  stopped to turn left onto Avery Road just before 12:30 p.m. on September 28, 2015.  For unknown reasons, a Comcast truck steered to the left to avoid hitting the Ford and traveled into the westbound lanes striking a Chevy pickup head-on.
The driver of the pickup — who I understand was a really good guy with whom I have several friend in common —   died at the scene of the crash. The driver of the Comcast truck and an occupant of the Fiesta were also injured.