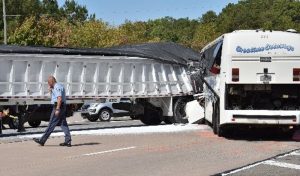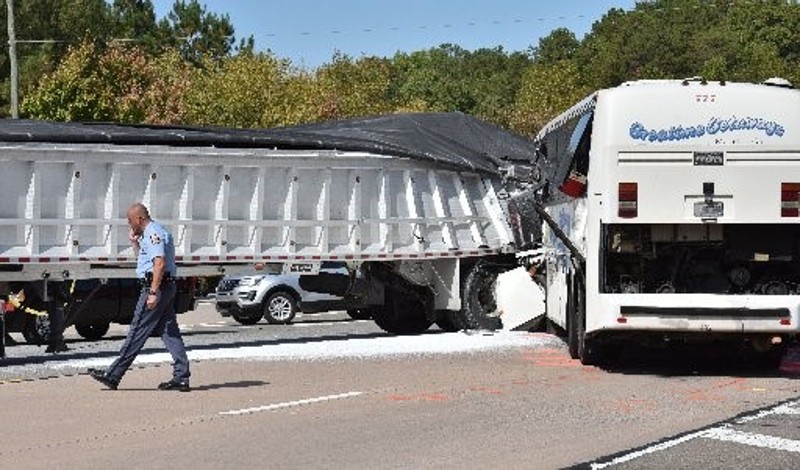 This week in north Georgia there was a fatal crash between a tour bus en route to a North Carolina casino and a tractor trailer blocking traffic lanes while waiting to turn left. This happened on Georgia Highway 515 (also known as the Zell Miller Mountain Highway) at the intersection with Whitestone Road in Gilmer County.  The bus driver was killed and 43 passengers suffered a variety of injuries.
The preliminary investigation by the Georgia State Patrol  blamed the truck driver. Troopers reported that the truck driver was making a left turn onto Highway 515 southbound when he paused for traffic, leaving the trailer projecting across and blocking northbound lanes. The northbound bus driver was reportedly unable to avoid crashing into the truck's trailer. However, first reports are not always conclusive.
This crash highlights issues with both tractor trailer operation and tour bus operation.