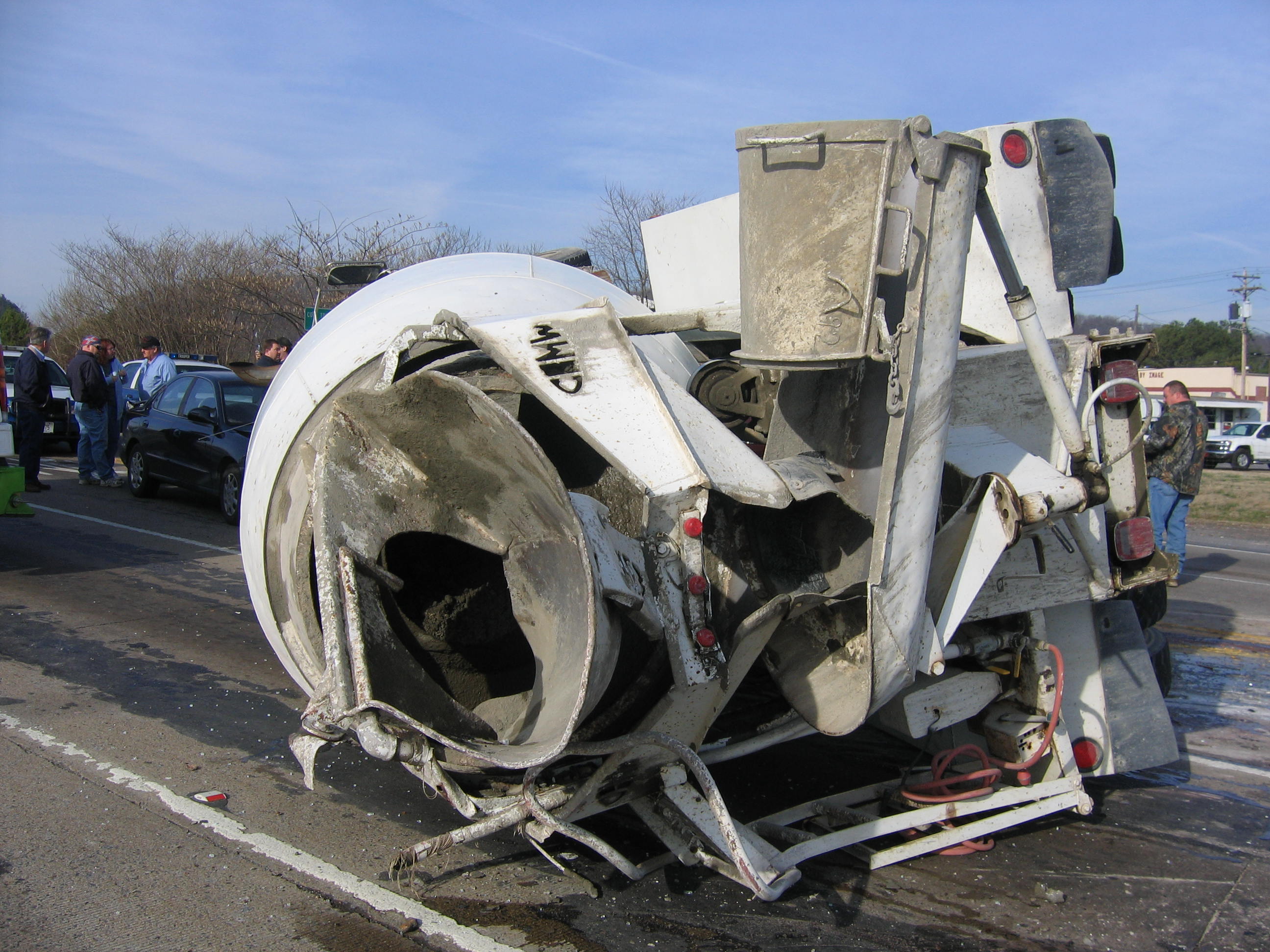 An overturning concrete mixer truck injured former Atlanta Mayor and United Nations Ambassador Andrew Young on Monday afternoon, May 11th, at the corner of Hemphill Avenue and 14th Street, in the trendy West Midtown area just north of the Georgia Tech campus. Young, the visionary 83-year-old icon of civil rights and Atlanta politics, was taken to a hospital as a precaution.
News photos of the scene make it clear to me what probably happened. In loaded cement mixer trucks the center of gravity is high and constantly shifting. Standard truck driver training materials in the ready-mix concrete industry detail the handling characteristics. Concrete industry training materials describe how a loaded cement mixer truck will tip up on two wheels when making a ninety degree turn on level pavement at 12 miles per hour, and will roll over at 16 miles per hour.
The news photos show a typical pattern of a concrete mixer truck overturning in a right turn at an intersection.