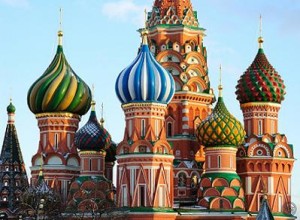 NOTE TO TRUCK DRIVERS:
Our law practice focuses on representation of people who are seriously injured, and families of those killed, in crashes with large commercial vehicles. While those are often truck drivers, we do not handle truckers' employment law matters. For legal advice on issues with your employer or truck driving schools, see Truckers Justice Center. 
One day in Kansas City, I took the deposition testimony through an interpreter of a Bosnian immigrant truck driver. He was driving with a Florida Commercial Driver's License (CDL) when he crashed an 18-wheeler into my client on a Georgia interstate highway.
I asked where he got his truck driver training. He said some Russian guy in North Carolina, whose name he could not recall, trained him. How did he study the Commercial Drivers License manual, published in English?   He said his 10-year-old daughter read it and translated it for him. She may have been a precocious child, but really? I didn't think then to dig into how he was able to take and pass the Florida CDL tests.
For several years, a high percentage of our serious truck crash cases have involved immigrant truck drivers who have to testify through interpreters. They drive the highways of America in little bubbles of their home countries, talking by cell phone as they drive with people in their home countries, listening to music in a native dialect, and never really interacting with America language or culture.
When I look back over the past several years, all the truck drivers with inadequate English whom I have encountered in truck crash cases had obtained their CDL's in either Florida or New Jersey. Perhaps that is just a coincidence. Perhaps.
I deeply respect the immigrant work ethic that leads many newcomers to this country to work hard in jobs that it is hard to find enough Americans to do. Occasionally I have represented hard-working immigrant truckers, visited in their homes and met their wives and children.  But language proficiency has real implications for safety. That is why interstate commercial truck drivers are required to be able to read and speak English well enough to read signs, make entries on records and interact with the public and police. (49 C.F.R Section 391.11)
Now FBI and Florida law enforcement officials have charged four people, including three Russian immigrants, with operating a fraudulent business to provide CDL's to unqualified immigrants.
Ellariy Medvednik,, Natalia Dontsova, Adrian Salari, and Clarence Davis  have all been indicted for conspiracy to aid and abet the unlawful production of Florida driver licenses and commercial driver licenses. According to the indictment, they were associated with Larex, Inc., a commercial truck driving school that marketed itself online to Russian speakers.
Russian speaking people from elsewhere seeking Florida CDLs would contact Medvednik to arrange for Larex's services at a price of $2,000 to $5,000. It only took a few days to get a license through the school. A typical truck-driving school lasts three or four weeks and costs at least $6,000.
Many of the CDL applicants were Russian-speaking immigrants living in New York, Illinois, California and Virginia. These  would travel to Florida to obtain their CDLs with the intention of returning to those states immediately afterward.
However, to obtain a Florida CDL, an individual must first possess a Florida driver license. Florida restricts its driver licenses and CDLs to Florida residents. The Russian defendants would provide false documentation that the applicants resided with them in Florida, so that the applicants could obtain Florida driver licenses.
They would then proceed to fraudulently obtain a Florida CDL.  Dontsova, using covert communication equipment, provided answers to the students during the written portion of the CDL exam, leading to issuance of a CDL permit.
Second, Larex hired Davis, a third-party tester authorized by the State of Florida, to administer vehicle inspection tests, basic control skills tests, and road tests. According to the US Attorney, Davis routinely passed and certified students who should have failed based on their test performance. Based on Davis's certifications, these Russian applicants were able to obtain Florida CDLs. At least 600 people have been identified as utilizing Larex's services with Davis as the third-party tester to obtain a CDL.
The FBI started investigating the school in June 2013 after the Orange County Tax Collector's Office noticed that many people had applied for a CDL using the same home address. This led to a sting investigation in which a Russian-speaking informant posed as an applicant and went through the whole process, and ultimately a federal search warrant for the records at Larex.
The implication for public safety across the United States is that hundreds of unqualified truck drivers, who are not sufficiently proficient in English to qualify for a CDL, and who could not pass either the written or the road tests, were authorized to drive 80,000 tractor trailers on every highway in the United States. Most probably were hired for small, fly-by-night trucking companies that to turn a blind eye to  driver qualifications and compliance with safety rules.
I hope they do not run into my future clients on the road.
—————-
Ken Shigley is an Atlanta trial attorney focused on serious personal injury and wrongful death cases. He is currently chair of the American Association for Justice Motor Vehicle Collision, Highway & Premises Liability Section. Previously he served as president of the State Bar of Georgia and chair of the board of trustees of the Institute for Continuing Legal Education in Georgia. He is lead author of Georgia Law of Torts: Trial Preparation and Practice and a board certified civil trial attorney of the National Board of Trial Advocacy. Ken Shigley is a candidate for election to the Georgia Court of Appeals in 2018.