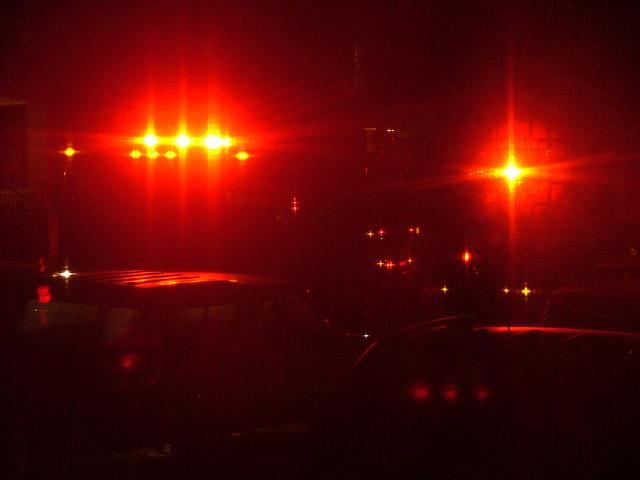 The families of the Georgia Southern nursing students killed or injured this week when a tractor trailer ran over them on I-16 bear a huge burden of pain and grief. As a parent, I cannot imagine anything worse than the sudden death of a child who has had you wrapped around her finger from the first time you held her in your arms.
The families need time, space, privacy and gracious consideration from others to have space to grieve, each in their own way.
After any such tragedy waves of welcome and unwelcome people descend upon the survivors.
First may come the well-meaning relatives, friends, neighbors and pastors. I can imagine that each family's home has been deluged with casseroles and that parents' Sunday School classes have signed up to provide meals for the next month. That loving embrace can help one keep going through the early days.
But then, after the funeral, folks go back to their everyday lives, leaving parents and siblings to sit in the departed child's bedroom and weep for hours in the dark. Each must process the stages of grief.
Soon come the claims adjusters, feigning sympathy, lulling the parents into complacency, and giving the impression that they will do everything they can to make things right. They are well trained to insinuate themselves into the confidence of grieving families for the calculated purpose of minimizing the cost for the trucking company and its insurers. Think of wolves in sheep's' clothing. No matter what they say, they are not on the side of the victims. They are there with one purpose, to save the company as much money as humanly possible.
And then, unfortunately, are the members of my profession who ignore ethics rules against solicitation. These are the proverbial "ambulance chasers" who descend upon the families, either in person or through agents often called "runners" or "cappers." Defying both State Bar of Georgia ethics rules and Georgia criminal law, they solicit cases from grief-stricken families.
Over the years, clients and others have told me stories of being approached even in hospitals and funeral homes, in the first hours or day after a tragedy, by people who represent themselves as "counselors," "investigators," "spiritual advisers" and even clergy, who slip into conversation a question about whether they have a lawyer yet.
One client whose wife was killed when their car was run over by a tractor trailer on an interstate highway, and whose son called me to meet with him at home the week after the funeral, showed me a thick package he had received by Fedex from a law firm in Washington, DC, that apparently solicits victims of major catastrophes all over the country.
Georgia Rule of Professional Conduct 7.3 provides:
A lawyer shall not solicit professional employment as a private practitioner for the lawyer, a partner or associate through direct personal contact or through live telephone contact, with a non-lawyer who has not sought advice regarding employment of a lawyer."

It also provides:

A lawyer shall not send, or knowingly permit to be sent, on behalf of the lawyer, the lawyer's firm, lawyer's partner, associate, or any other lawyer affiliated with the lawyer or the lawyer's firm, a written communication to a prospective client for the purpose of obtaining professional employment if:
. . . . the written communication concerns an action for personal injury or wrongful death or otherwise relates to an accident or disaster involving the person to whom the communication is addressed or a relative of that person, unless the accident or disaster occurred more than 30 days prior to the mailing of the communication; or the lawyer knows or reasonably should know that the physical, emotional or mental state of the person is such that the person could not exercise reasonable judgment in employing a lawyer.
This Bar ethics rule further provides that a lawyer shall not compensate anyone for recommending the lawyer's employment except under a bona fide lawyer referral service approved by the Bar. Thus, paying someone else to solicit cases is a disbarment offense.
While the maximum penalty for a violation of Rule 7.3 is disbarment, it is difficult for the Bar's general counsel to prosecute those cases because there are seldom people motivated to both file grievances and show up to testify. Even out of state lawyers are theoretically subject to reciprocal discipline in their home state for violation of these rules in Georgia if the Bar has solid evidence upon which to prosecute the case.
Respectable plaintiffs' personal injury lawyers across the country have almost universally condemned this insidious practice of solicitation of cases through runners. In some states there have been damage suits against lawyers who use "runners" on the basis of violation of Fair Business Practice statutes. In Florida, the Attorney General issued a statewide grand jury report on the fraudulent practices involved with solicitation of injury victims by "runners." Texas recently passed a law attacking this practice as "barratry." Another approach could be to make any fee contract obtained through use of runners voidable at any time in order to reduce the financial incentive, but that could be subject to abuse by clients falsely claiming at the time of settlement that a runner was involved in order to extort an innocent lawyer in to giving up an honestly earned fee.
Bottom-feeding, ambulance-chasing lawyers who are not concerned about their professional reputation have felt free to violate this rule. Because people who are solicited either hang up immediately, or are too unsophisticated and naïve to recognize a problem, there has been hardly any way to prosecute the cases. It is very difficult to do that without a sting investigation, which the Bar's general counsel has not felt equipped to do. The main "runner" case for which there has been bar discipline in recent years came about only when federal agents executed a search warrant at a law office, found the "runner book" and turned it over to the State Bar.
One of my great frustrations as State Bar president in 2011-12 was the difficulty of aggressively prosecuting such violations. Lacking law enforcement resources, the General Counsel's office was extremely reluctant to organize the kind of sting investigation I knew, as a former prosecutor, could be effective. I appointed a committee to organize training for State Court solicitors, law enforcement and hospital attorneys on how to carry out these investigation. That committee included former FBI agents, State Court solicitors and hospital counsel. While we passed a tweak of lawyer advertising rules, which the Supreme Court later approved, we were unable to get overburdened law enforcement agencies or prosecutors interested in making "runner" cases.
The State Bar needs to enforce the ethical rules and uphold virtue in the legal profession, but it cannot make strong disciplinary cases against such unethical lawyers without evidence required to support a prosecution. Anyone who receives such a solicitation should get the name and number of the caller and then immediately call the State Bar of Georgia Office of General Counsel at (404) 527-8720, and offer to assist in investigation and file a grievance for violation of Rule 7.3.
Sting investigations could be undertaken by law enforcement, but they are reluctant to commit resources for such investigations when the criminal offense is only a misdemeanor. Thus, I eventually came to the conclusion that the only way to get meaningful enforcement is to make it a felony.
In 2014, the Georgia legislature passed Georgia Code Section 33-24-53 to read to somewhat strengthen the law against injury case solicitation as follows:
(a) As used in this Code section, the term:
(1) 'Capper,' 'runner,' or 'steerer' means a person who receives a pecuniary benefit from a practitioner or health care service provider, whether directly or indirectly, to solicit, procure, or attempt to procure a client, patient, or customer at the direction or request of, or in cooperation with, a practitioner or health care service provider whose purpose is to obtain benefits under a contract of insurance or to assert a claim against an insured or an insurer for providing services to the client, patient, or customer. Capper, runner, or steerer shall not include:
(A) Any insurance company or agent or employee thereof who provides referrals or recommendations to its insureds; or (B) A practitioner or health care service provider who procures clients, patients, or customers through the use of public media or by referrals or recommendations from other practitioners or health care service providers.
(2) 'Practitioner' means an attorney, health care professional, owner or partial owner of a health care practice or facility, or any person employed or acting on behalf of any of the individuals in this paragraph.
(3) 'Public media' means telephone directories, professional directories, newspapers and other periodicals, radio and television, billboards, and mailed or electronically transmitted written communications that do not involve in-person contact with a specific prospective client, patient, or customer.
(b) Except as provided for in paragraph (5) of subsection (a) of Code Section 50-18-72, it is unlawful for any person in an individual capacity or in a capacity as a law enforcement officer, law enforcement records staff member, wrecker services staff member, emergency staff member, physician, hospital employee, or attorney to solicit, release, or sell any information relating to the parties of a motor vehicle collision for personal financial gain. This subsection shall not apply to mass public media advertisement and solicitation.
(c) It is unlawful for:
(1) Any person in an individual capacity or in a capacity as a public or private employee or any firm, corporation, partnership, or association to act as a capper, runner, or steerer for any practitioner or health care service provider. This paragraph shall not prohibit an attorney or health care provider from making a referral and receiving compensation as is permitted under applicable professional rules of conduct; and (2) Any practitioner or health care service provider to compensate or give anything of value to a person acting as a capper, runner, or steerer. It is also unlawful for any capper, runner, or steerer to recommend or secure a practitioner's or health care service provider's employment by a client, patient, or customer if such practitioner or health care service provider obtains or intends to obtain benefits under a contract of insurance or asserts a claim against an insured or an insurer for providing services to the client, patient, or customer.
(d) Any natural person convicted of a violation of this Code section shall, on the first offense, be guilty of a misdemeanor and, upon conviction thereof, shall be punished by imprisonment of not less than 30 days and a fine not to exceed $1,000.00. Any natural person convicted of a second or subsequent violation of this Code section shall be guilty of a felony and, upon conviction thereof, shall be punished by imprisonment of not more than ten years and by a fine of not more than $100,000.00 per violation."
The weakness of this law is that law enforcement agencies are seldom motivated to initiate effective investigations for a misdemeanor first offense, so there is unlikely to ever be a felony second offense to prosecute.
I hope that the families affected by this tragedy will reject those who solicit them in violation of the State Bar and Georgia criminal law prohibitions, do their own due diligence research, and select qualified lawyers to seek justice.
——————————–
Ken Shigley is past president of the State Bar of Georgia, a certified civil trial attorney of the National Board of Trial Advocacy, lead author of Georgia Law of Torts: Trial Preparation and Practice (Thomson Reuters West, 2010-15), and chair-elect of the Motor Vehicle Collision, Highway & Premises Liability Section of the American Association for Justice. His practice is focused primarily on commercial trucking liability cases. The firm also includes, in an "of counsel" capacity, David Nissenberg, author of The Law of Commercial Trucking: Damages to Persons and Property, a two-volume text on commercial trucking law which is supplemented annually.