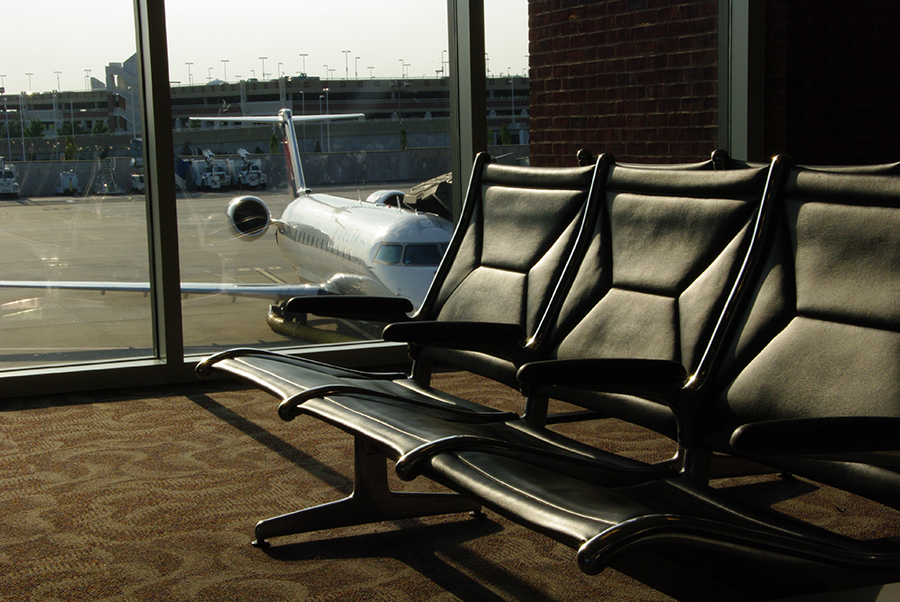 Four people were injured in a multi-vehicle accident on Thursday morning, June 12th, near Hartsfield-Jackson International Airport that involved an airport shuttle bus.
A Hilton Hotel van, a Ford pickup truck and a Ford Focus collided at the intersection of Loop Road and Toffee Terrace around 8:25 a.m., the East Point Fire Department said in a news release.
One man was ejected through the van's window, authorities said. He was alert and oriented when police reached him, but complained of a broken finger in addition to leg and shoulder pain. There were five passengers total in the van. Two were transported to Grady Memorial Hospital and two were transported to South Fulton Hospital.
Last year, there was an accident between a hotel shuttle bus and a tractor trailer near Hartsfield- Jackson International Airport that injured 18 people. Criminal charges were filed against the owner of the shuttle bus service due to the fact the driver they employed did not have a proper license at the time of the accident.
In the case last year, state officials who regularly inspect airport and hotel shuttle buses said the rear brakes weren't working properly on the shuttle. Investigators determines that the bus had no brake fluid and tires were worn down to the point that metal ply was showing through the outer rubber.
Hotel shuttle vans fall into a very lightly regulated category. O.C.G.A. § 40-1-100, amended effective July 1, 2013, includes a long list of exemptions from the definition of "motor carrier." Among the exemptions is "(Hotel passenger or baggage motor vehicles when used exclusively for patrons and employees of such hotel." O.C.G.A. § 40-1-100 (12)(B)(iv).
Although hotel passenger vans are exempted from motor carrier status in Georgia, safety rules abound, both governmental and nongovernmental, which would be applicable in injury litigation.
Over the years, we have handled numerous passenger van and bus crash cases.
Ken Shigley is past president of the State Bar of Georgia (2011-12), double board certified in Civil Trial Advocacy and Civil Pretrial Advocacy by the National Board of Legal Specialty Certification, and lead author of Georgia Law of Torts: Trial Preparation and Practice. His Atlanta-based civil trial practice is focused on representation of plaintiffs in cases of catastrophic personal injury and wrongful death.